PIRATE
The Program for Intensive Residential Aphasia Treatment & Education
Aphasia is a language disorder that impacts a person's ability to understand language, speak, read, and write.  Aphasia is often caused by stroke or head injury and affects over 2.4 million Americans.
We are a team of clinical providers, aphasia scientists, and educators dedicated to helping individuals with aphasia communicate more effectively.
PIRATE was founded in 2009 to address the needs of Veterans living with aphasia.  We have provided treatment to hundreds of Veterans from across the United States while working to better understand aphasia recovery and improve outcomes for all individuals living with aphasia.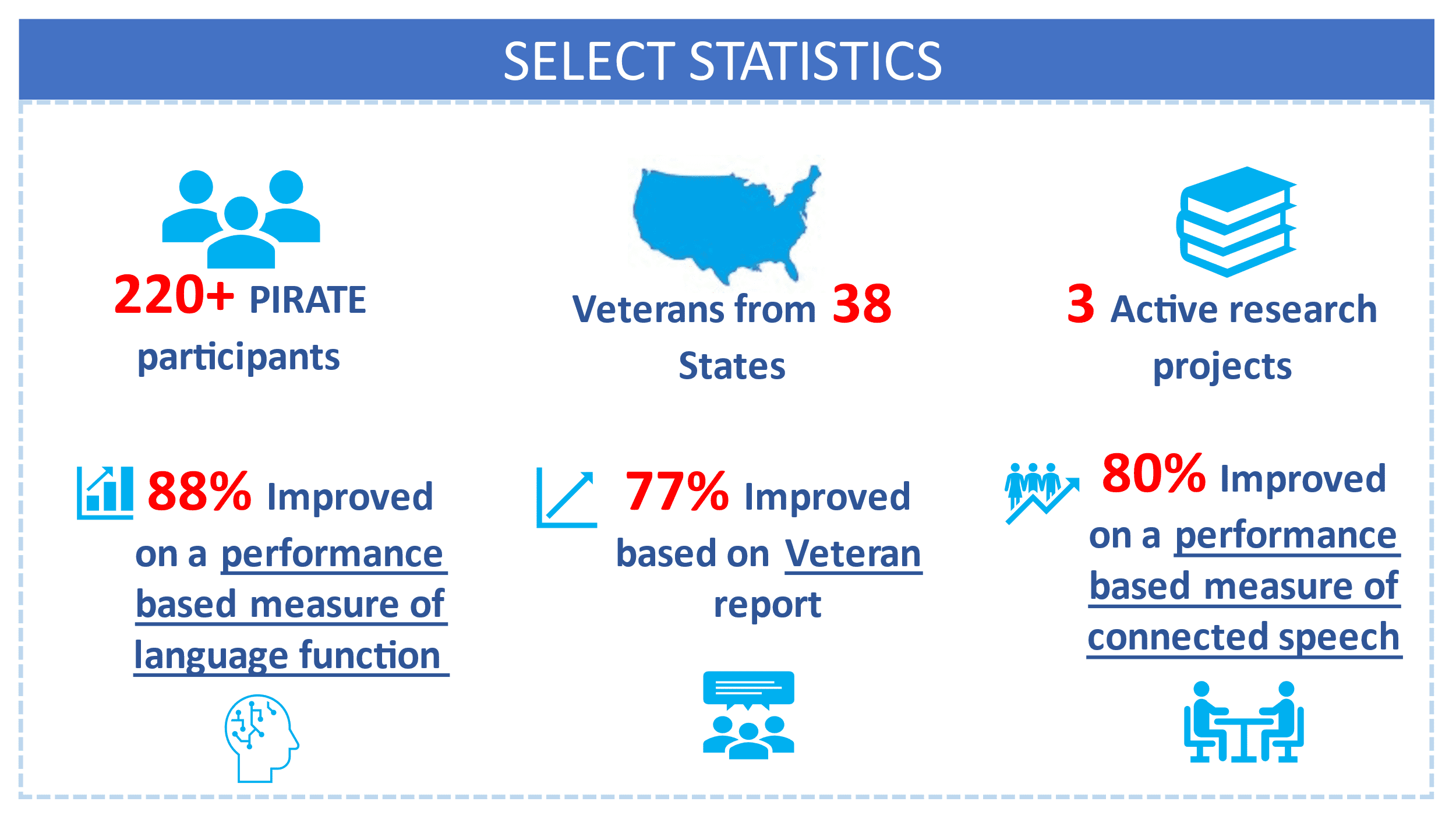 Please contact our team to learn more about our clinical services, clinical trials, and other research and educational activities and opportunities.
Explore PIRATE Research Projects
Sorry, we couldn't find any posts. Please try a different search.
Fax number:
(412) 360-6426
Mailing address:
VA Pittsburgh Healthcare System
PIRATE ATTN: Mary Sullivan
University Drive, 112 SP-U
Pittsburgh, PA 15240