Samantha received her Master's Degree in Biochemistry from Duquesne University, where her research focused on Fragile X Syndrome. After graduate school, she worked as a Lab Manager at the University of Pittsburgh doing research for Parkinson's and Alzheimer's disease. Samantha began her clinical research career at the University of Pittsburgh Cancer Institute as a Regulatory specialist, and later became the supervisor for regulatory affairs. Samantha joined VHF's Clinical Trials Center in June of 2012 as a Regulatory Specialist and later Regulatory Manager. In October of 2020, Samantha was named to Clinical Trials Center Manager.
Karen has over 20 years' experience as a Pharmacy Technician. Karen transitioned to the role of Clinical Coordinator within the Clinical Trials Center in 2015 after working as the VA Pittsburgh's Investigational Drug Service Pharmacy Technician since 2008. Her previous experience in the Pharmacy field includes both retail and hospital pharmacy.
Karen joined the CTC in 2014 and comes to us with 35 years in the medical profession. Prior to joining our team she worked as a research coordinator for 10 years in all areas of adult and pediatric research.
Justin joined the CTC in the Fall of 2020 and has 10 years of research experience. Prior to joining our team, he worked in a regulatory capacity for research trials across a variety of disciplines. He is fortunate to be able to assist in providing research opportunities for veterans of Pittsburgh and beyond.
Jordan G. Bartlow has been a registered nurse since 2013. After developing experience at the bedside with transplant and cancer patients, he moved into clinical trial research in 2018. Since then he has coordinated the research activities for over a dozen different projects, including Phase I clinical trials, COVID vaccine research, quality of life studies, and novel treatments for cancer. Before working as a nurse, he was an EMT in Pittsburgh and served in the Army Reserves as a medic and combat engineer. Jordan has degrees from Pitt (Nursing) and Carnegie Mellon (Mathematics).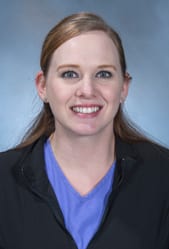 Meghan Tamburino, CPHT


Research Pharmacy Technician
Megan has been a Pharmacy Technician for 12 years with experience in retail, home infusion, and hospital pharmacies. Megan started her career at the VA in 2015 and is honored to serve our nations veterans.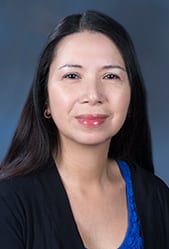 Shirley has served as the Investigational Drug Service Pharmacist since its inception in 2008. Prior to this, she worked as a clinical pharmacist who managed the investigational drug studies for UPMC Magee Women's Hospital and UPMC Presbyterian Hospital.