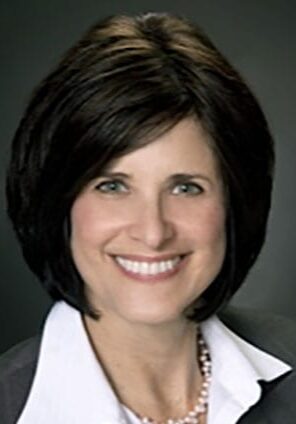 Monica Marten DiNardo, PhD, ANP-BC, CDE
Monica Marten DiNardo, PhD, ANP-BC, CDE, is an Adult Nurse Practitioner in the Department of Endocrinology and a Core Investigator at the Center for Health Equity Research and Promotion (CHERP) at the VA Pittsburgh Healthcare System (VAPHS). Dr. DiNardo's research emphasis is on theory-based intervention studies to reduce psychological and behavioral barriers that impact self-care and outcomes in adults with diabetes. She has conducted several funded projects in the area of mindfulness meditation and stress reduction in persons with diabetes, and has received pilot funding from the Nightingale Scholarship of Pennsylvania and the American Association of Diabetes Educator (AADE) to develop, implement and evaluate the feasibility of a mindfulness training and practice intervention for persons with diabetes. Her VA study (NRI) is a randomized clinical trial that examines the efficacy of this intervention provided as part of routine diabetes self-management education, for improving diabetes distress, self-efficacy, self-management, and metabolic control in Veterans. Central to her NP role, Dr. DiNardo has provided over 15 years of clinical service in diabetes management and education in both inpatient and outpatient settings, and served on national consensus panels for hypoglycemia (2005) and inpatient glycemic management (2009). Dr. DiNardo completed her PhD from the University of Pittsburgh School of Nursing in 2013 where she holds an adjunct faculty appointment.
Investigator Research Interests
Affiliations:
Endocrinology Nurse Practitioner, VA Pittsburgh Healthcare System
Nurse Scientist , VA Center for Health Equity Research and Promotion
Adjunct faculty, University of Pittsburgh School of Nursing
What are the 3 most important questions that define your research program?
How do Veterans cope with distress related to diabetes self-management?
Does mindfulness training and practice reduce diabetes distress and improve well-being?
Does mindfulness training and practice integrated into diabetes education improve self-management behaviors and diabetes outcomes when compared to diabetes education alone?
What are five key words that best describe your areas of interest?
Diabetes
Self-management
Diabetes-distress
Mindfulness
Integrative health and wellness
What are up to 5 technologies, models, methods, analytical approaches or other forms of expertise that characterize your research program?
Tech: An research version of the VA application, Mindfulness Coach, adapted specifically for use by Mind-STRIDE study participants
Model: The Whole Health Model
Study Design: Twenty-four week longitudinal randomized controlled trial
Methods: Mixed methods