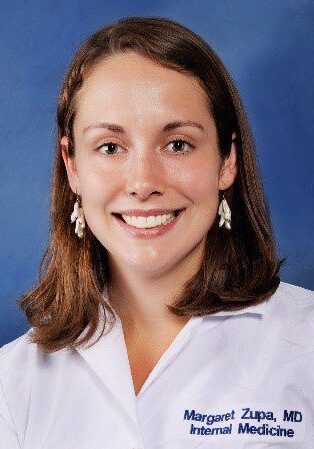 Dr. Margaret Zupa works as a Center for Health Equity Research and Promotion-associated research fellow with her primary mentor, Dr. Ann-Marie Rosland. Dr. Zupa and Dr. Rosland study engagement of Veterans and their family in diabetes self-management and care. The ultimate goal of their research is to help Veterans and their families leverage the beneficial effects of social support on health behaviors and clinical outcomes.
Affiliation:
Division of Endocrinology, Diabetes & Metabolism, University of Pittsburgh
3 most important questions that define research program:
We assess the impact of a patient and family supporter engagement intervention among Veterans at high risk of diabetes complications on:
The specific roles that family supporters play and the support techniques they use.
Diabetes treatment intensification.
Adherence rates to diabetes and blood pressure medications.
5 key words:
Social support
Chronic disease
Self-management
Health behavior
Type 2 diabetes
What are up to 5 technologies, models, methods, analytical approaches or other forms of expertise that characterize your research program?
Mixed methods studies
Linear mixed-effects modeling
Interactive voice response calls
Health coach interventions
Patient activation interventions