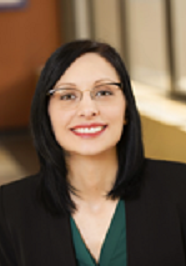 Dr. Luyster earned her Doctorate (PhD) in Experimental Health Psychology from Kent State University, completed her post-doctoral fellowships (T32) in Cardiovascular Behavioral and Sleep Medicine at the University of Pittsburgh.
Her research program focuses on comorbid sleep disorders and their impact on health outcomes in patients with chronic medical conditions including rheumatoid arthritis, type 2 diabetes, obstructive sleep apnea, and asthma. Additionally, she has used qualitative methods to explore obstructive sleep apnea patients' and their partners' experiences with positive airway pressure (PAP) therapy, which informed the development and pilot testing of a couple-oriented PAP adherence intervention (K23 HL105887).
Her currently VA funded research includes a clinical trial called ReST (Rehabilitation and Sleep Treatment) that will compare the effects of Internet-based cognitive-behavioral therapy for insomnia plus home-based pulmonary rehabilitation versus home-based pulmonary rehabilitation only on sleep and health-related functioning in Veterans with chronic obstructive pulmonary disease and insomnia.
Dr. Luyster also serves as a member of the Board of Directors to the Pennsylvania Sleep Society, American Academy of Sleep Medicine (AASM), Sleep Research Society (SRS), and the American Thoracic Society (ATS). Within the School of Nursing, she serves as Co-Chair for the Faculty and Staff Welfare Committee and Co-Director of the HUB for Sleep and Circadian Rhythms. Dr. Luyster also serves as a nursing professor and mentor.
When asked why conducting VA focused research is important, Dr. Luyster replied "Given the sacrifices made by Veterans to serve our country, I am dedicated to conducting high-quality research aimed at improving quality of life, enhancing active living, and reducing the burden of disease on Veterans".