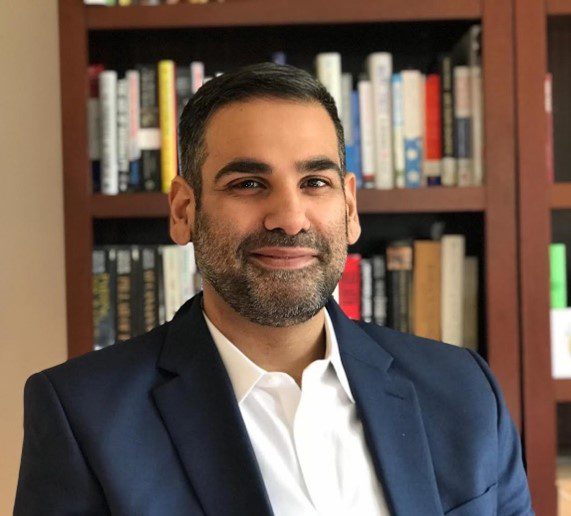 Veterans Health Foundation (VHF) announces new non-statutory Director
FOR IMMEDIATE RELEASE:
June 28, 2023
Pittsburgh (June 28, 2023) – Veterans Health Foundation (VHF) announced today that its Board of Directors elected Dr. Akshar Abbott, MD, Attending Ophthalmologist for VISN 23 Clinical Resource Hub and VHA Innovation Ecosystem Fellow as a non-statutory Director of the organization, effective immediately.
Dr. Akshar Abbott, M.D. is a physician-innovator who works with the Technology-based Eye Care Service to bring critical retina subspecialty services to veterans across the rural Midwest. He works across the disciplines of telehealth, digital health innovation, and rural health to design and deploy high-quality ophthalmic subspecialty care programs in areas of critical need. For Dr. Abbott, this work centers the core aspiration of our democracy – the uncoupling of demographics and destiny, empowering veterans to live their fullest lives independent of who they are or where they live.

For his VHA Entrepreneur-in Residence Innovation Fellowship year, he is analyzing areas of overlap between the VA's mission-critical health innovation priorities and those of our federal healthcare innovation partners. From this research, he is building a comprehensive strategy for co-innovation across the federal healthcare ecosystem while engaging with academia and the private sector. In addition to his VHA Innovation Ecosystem role, he is an MIT Catalyst Fellow focused on digital health and a graduate student in Epidemiology at the Harvard TH Chan School of Public Health.

Dr. Abbott completed his undergraduate, medical school, and ophthalmology residency training at the University of Pittsburgh, prior to completing his Medical Retina fellowship at the National Institutes of Health. He is active in the VHA Innovation Ecosystem community, and is excited to bring his innovation, digital health, and medical skillsets to his new role.
"I am immensely grateful to have been selected to advance the worthy cause of veteran healthcare alongside the exceptionally talented and committed members of the Veterans Health Foundation Board of Directors. When we work to better the lives of our veterans, we elevate the shared common good that they have sanctified with their service and sacrifice; what is good for our veterans is good for our republic. I am deeply honored by this opportunity, and eager to get to work."