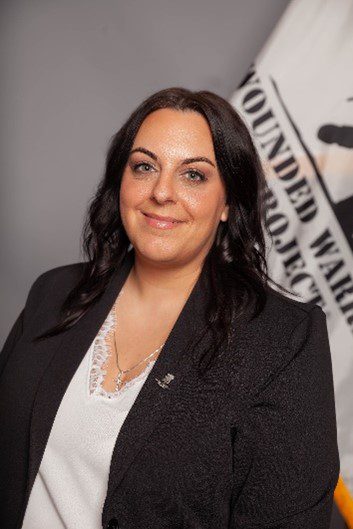 Veterans' Health Foundation (VHF) announced today that its Board of Directors elected Lyndsay Tkach, Director, Mental and Brain Health Services, Wounded Warrior Project (WWP) as a non-statutory director of the organization, effective immediately.
Lyndsay is a Pittsburgh-based, mental health and brain injury advocate specializing in community supports & care coordination. She has been with WWP since 2014 and is responsible for the oversight of the Triage team, Mental & Brain Health clinical contractors, & the Veterans Wellness Alliance Connectors.
Before stepping into this role, Lyndsay worked as the Deputy Director of the Independence Program at WWP. where she was responsible for the oversight of connecting and evaluating community-based services for warriors and their family support members. The program is designed to support warriors who, without high-touch services, would struggle to live independently day to day due to the severity of their injuries.
Prior to 2014, Lyndsay worked with the Allegheny County Office of Behavioral Health in evaluating and assigning integrative mental health services for individuals post-discharge from state institutions. While in this role, she also served as the Allegheny County Liaison to the Crisis Intervention Team and Allegheny County Jail. Additionally, Lyndsay worked with the Academic Medical Center UPMC under their managed care division (CCBHO) to assist in creating a diverse behavioral health network within the state of Pennsylvania.
Lyndsay is a 2001 graduate of Woodland Hills High School. She received her Bachelor of Science in Rehabilitation and Minor in Sociology from Indiana University of Pennsylvania, as well as a Masters in Abnormal Psychology from the University of Phoenix. In 2016, Lyndsay completed her certification as a Brain Injury Specialist from the Academy of Certified Brain Injury Specialists (ACBIS).
"It is an incredible honor and privilege to have been selected to continue to serve veterans in this new capacity. The Veterans Health Foundation improves lives through research and education, and I look forward to assisting in driving that mission forward."