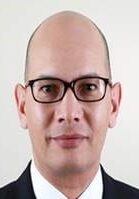 Dr. Zaydan joined the VAPHS in 2015 from the University of Pittsburgh. His research interests include multiple neurological conditions including Multiple Sclerosis, Neuro-Ophthalmology and Stroke.
His research includes the use of High Definition Fiber Tractography in patients with multiple Sclerosis and Optic Neuritis as well as treatment focus research using the new immunomodulatory therapies for the treatment of Multiple Sclerosis.
In collaboration with other investigators at the University of Pittsburgh on an Ethyl-Vincent Research grant as well as Pharmaceutical funded research, Dr. Zaydan leads the research team at the University of Pittsburgh Multiple Sclerosis Center since 2010.
Dr. Zaydan participated as a Sub-investigator in multiple research projects using Ocular imaging technology as a marker for Early Alzheimer disease in collaboration with the Alzheimer Disease Research Center ADRC of the University of Pittsburgh. Dr. Zaydan also participates as a Sub-Investigators in the Huntington Disease Research group of the University of Pittsburgh.
What are the 3 important questions that define your research program:
What are best immunomodulatory medications to treat Multiple Sclerosis
The use of novel technology ( high Definition Fiber Tractography) in studying the progression of Multiple Sclerosis
The use of Ocular imaging technology (Ocular Coherence Tomography, OCT) as a marker of progression of degenerative diseases of the Central Nervous System.
What are five key words that best describe your areas of interest?
Multiple Sclerosis
Neuro-Ophthalmology
Treatment
Markers
Novel
What are up to 5 technologies, models, methods, analytical approaches or other forms of expertise that characterize your research program?
High Definition Fiber Tractography, HDFT
Ocular Coherence Tomography, OCT
Multiple Sclerosis Studies
Markers of disease progression
Degenerative brain diseases research